Zendegi Travel Technology Group
Are you looking for easy access to extensive and comprehensive product range and suppliers to start your business / to increase customer choice and offer your customers a more personalized service? Do you need to find the best deals and leisure content to compete against the internet and direct distribution?
We provide you access to an extensive range of global and local bookable products which your customers need. We offer the Sofware with the best selection of Hotel Reservation, Flight Reservation System and XML API suppliers from hotels, cars, cruises, tours and destination content to make your business grow via XML API integration White Label connections that will give the power of giants of the travel industry.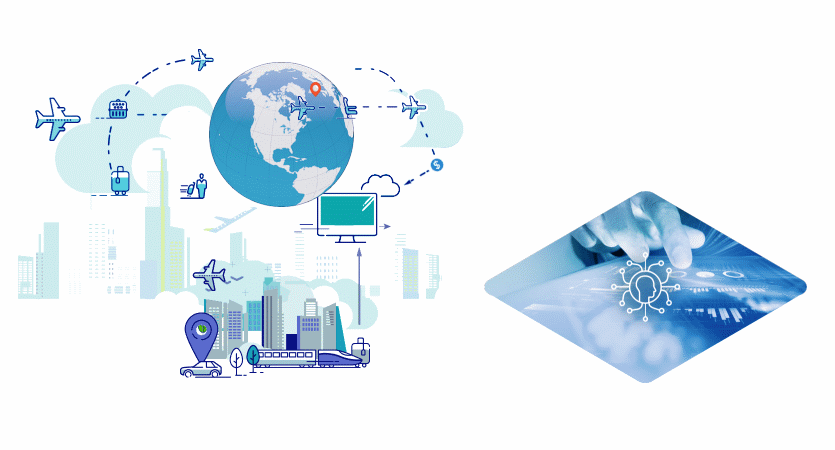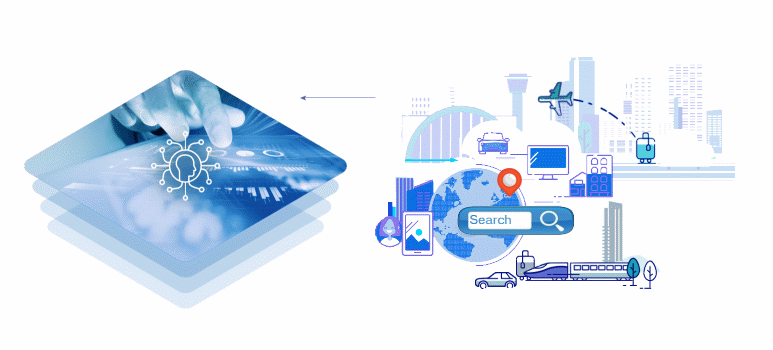 24×7 Bookings Worldwide
By having global distribution system connectivity to more and more travel agents, customers and corporate across the world can book flight, hotel, tours and transfers on 24 X 7 basis.

Multiple Channels For Distribution& Utilization
Allows more target market segments to be reached customers increasingly expect products to be available via more than one Channel Enables higher revenues.

Control Online Inventory
No need to worry about any kind of technical stuff in your travel website! The only thing you ever need to do is to give us the details you would like on your business website.

Automatic Content Update
Integrating Travelradar GDS system allows the update of inventory information (availability / pricing) automatically. All the agents and B2C users, get the same seamless information.

Easy Integration And Maintenance
The creation of stable and efficient applications is facilitated by a robust programming environment and backwards compatibility with client package.

Reliability
The significant feature of our XML API is great stability and flexibility of the interface.

Cost Reduction
GDS integration shortens development timelines, saving your money.
Tourism Booking White Label Services
White Label Integration is the perfect turnkey solution for any travel company who would like to distribute hotel, rental car, flight and vacation package products though their website. White Label Integration makes connections to multiple product sources for rates and availability directly on your website easier than ever before. White Label system responds instantly with dynamic hotel, rental car, and flight and vacation package data. Implementing White Label technology on your website allows you to be a full service online travel agency. It is the most economical white-label travel solution on the market. We can customize your travel website to meet every customer's unique needs. We will adapt our system to fit your brand, and will give you all the support you need to integrate your website with the White Label.
White Label Integration generates an appealing neat flight search that has some very distinctive features. White Label searches and matches routes to find the cheapest flights between any two destinations. This is then displayed in an easy-to-read manner. And now, White Label travel search is available to you, to add in your travel website.
White Label Integration offers a range of white label solutions for partners of all sizes and budgets, including white label services that can be launched in a matter of weeks, XML solutions that allow full control of the user interface, and end-to-end XML and web design and development solutions that can be custom developed by us and fully tailored to meet the unique requirements of our customers.
Through our White Label technology and deep supplier relationships, your customers will have access to a worldwide inventory of hotel, +900 of airlines, thousands of activities, leading car rental companies, and valuable promotions. And our easy-to-use, insightful websites and intuitive back end system simplify and improve customer's capability to book the right trip at the right price .We believe that the key to a good association is sincerity and trust. We will answer any question you may have regarding the travel portal development.
White Label Products

B2B Booking Engine
Dealing with your agents is now easier with the help of white label. Manage your agents, create sub agents, manage mark ups, commissions – everything can be managed through an online portal created by white label, which is indeed going to be your own website.

B2C Booking Engine
Our white label solution enables you to deal with your end users more efficiently. An easy to use website built through white label technology will be a rich source of inventories of flights, accommodations, activities etc. for your customers to select from. This will allow you to enjoy all the benefits of a perfect B2C website.

Travel Mobile Apps ADD ON
Existence on play store has become indivisible part of the business as there are around 2.32 billion users of smartphones and hence, your business's mobile application will give them more visibility of your products and services. Our white label for mobile application will let you create N no. of applications both on android and iOS and these applications will work exactly like your website.
Benefits
Makes your brand building easier
Custom approach to meet your exact requirements
Saves your money, time and energy in developing tools
No need to invest in infrastructure or technology creation
It is integrated, ready made and quick solution for your website
Allows you to focus on your business's core competencies, important resources and expertise